Weather News – Hold on to your beanies, another big burst of winter is on the way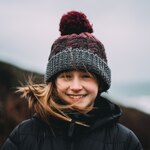 Hold on to your beanies, another big burst of winter is on the way


Thursday July 22, 2021 – 20:42 EST


A conveyer belt of bitterly cold winds are expected this weekend.
– ABC


South-eastern Australia has had a freezing couple of days and it is not over yet with more wintry weather on the way this weekend.
It has been bitterly cold across the south-east, after a strong cold front ploughed across the continent on Tuesday bringing a band of rain, strong winds, and much colder temperatures in its wake.
Then clear conditions overnight brought widespread sub-zero temperatures Thursday morning.
But attention quickly…