WBBL, ODIs show cricket passed its post-coronavirus tests of TV popularity with flying colours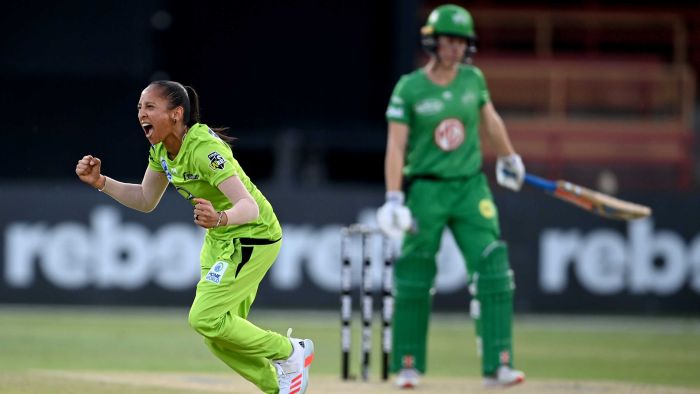 The 10cc song Dreadlock Holiday is often used in cricket promotions with the line "I don't like cricket, I love it!" apparently reflecting a devotion to the summer game.
Usually ignored is that the tourist in Jamaica, who utters the famous line, does so at knifepoint during a mugging and only feigns a love for cricket and reggae to avoid being robbed, or worse.
Yet it turns out — to the apparent surprise of those who have paid hundreds of millions to broadcast the game — you don't have to put a blade to the throats of Australians to get them to like cricket. Indeed, they still love it.
Last Saturday night, a peak audience of 429,000 watched Sydney Thunder upset Melbourne Stars in the WBBL final, despite Seven's decision to show the…