Two-year-old girl pricked by syringe in Brisbane park toilets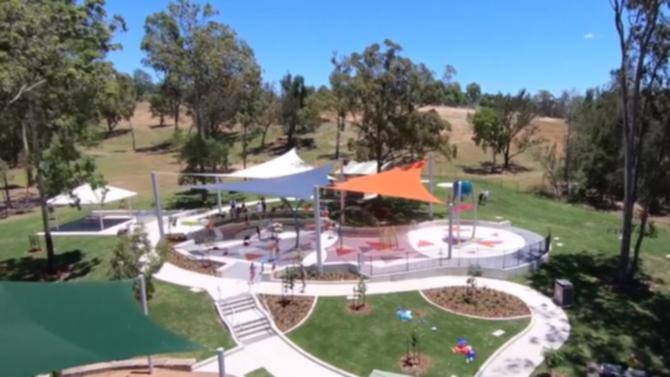 A Brisbane mother faces a distressing wait after her two-year-old daughter was pricked by a syringe in a park toilets.
The woman took to social media to warn others of the risk after the incident at the Ferny Grove Aqua Park on Tuesday, Australia Day.
"My daughter … put her hand up under the baby change table and hidden in the bottom was a dirty needle," she said on a Facebook community page.
"Unfortunately she has grabbed it and has been pricked by it in the thigh."
She and her husband took their daughter to a hospital emergency room.
They're now awaiting blood test results, before she is tested again in three months' time.
She said her daughter is "okay for now".