Two adults critical, 17 children injured after head-on bus crash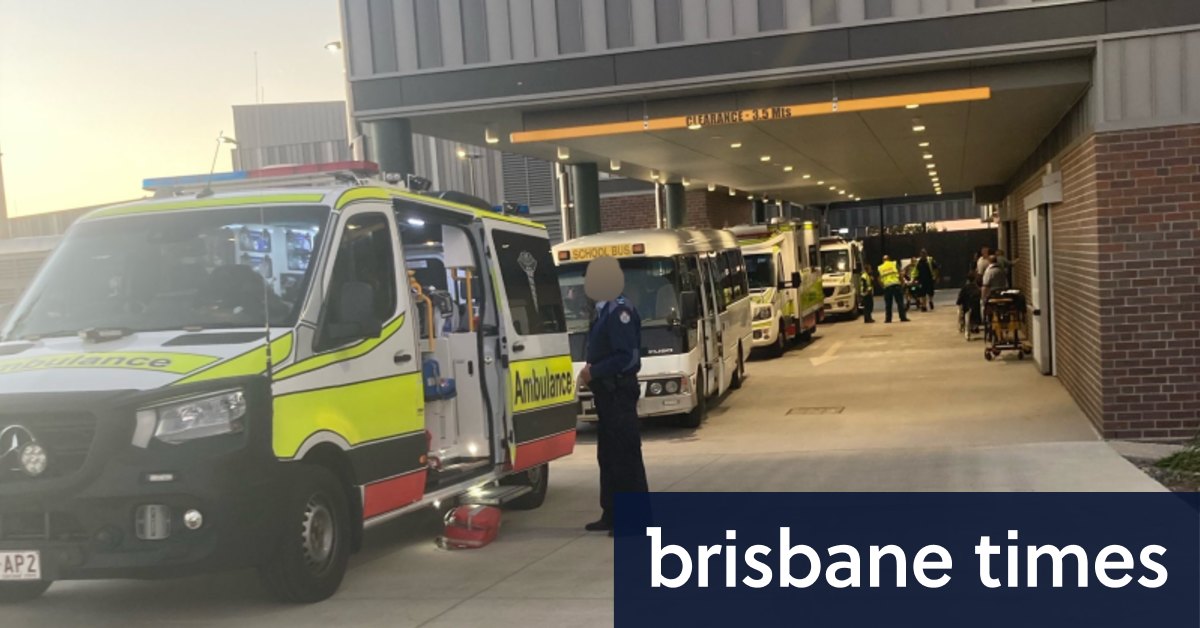 Two adults are in a critical condition and 17 children have been taken to hospital with a range of injuries after a head-on crash between a bus and another vehicle in remote Queensland.
The crash happened about 3.15pm on Friday on the Warrego Highway in Wallumbilla, almost 300 kilometres north-west of Toowoomba near the town of Roma.
The bus was believed to be carrying 17 children and the driver, with two adults in the other vehicle.
One child was taken from the scene in a serious condition with multiple broken bones, while the remaining 16 were in a stable condition with injuries including cuts, abrasions, lacerations and fractures.