Trump supporters claim to be journalists, as they fight criminal charges related to Capitol riot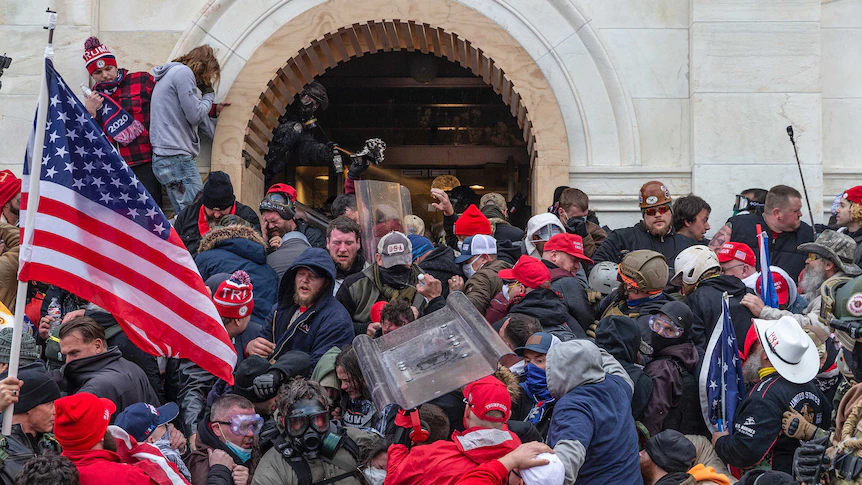 It was supposed to be another routine day in American democracy, but January 6, 2021 went down in history as anything but. 
Key points:
At least eight people charged in the riots claim they were acting as journalists 
Many of those who marched livestreamed and posted to social media 
Experts say it will be hard to prove without proper accreditation
On that day, five people were killed, with scores more injured, as hordes of rioters broke into the US Capitol to overturn congressional certification of what former President Donald Trump falsely claimed was a "stolen" election. 
Now, some of the very same people who were in those crowds claim they were there as journalists, and not rioters, as they attempt to fend off criminal charges.